Hi, well as you have guessed, my name is Steven Iceton.  I am a landscape photographer and videographer based in the North of England.
My journey in photography started in 2012 when I bought my first 'proper' camera, a Canon DSLR and from there I was hooked.
I quickly found that capturing just photos of the beautiful locations I visited wasn't enough, it didn't impart the full story. I now use a combination of photography, timelapse and videography including drone footage to capture and share my vision with others.
In 2019 I passed the requirements to gain permission from the Civil Aviation Authority for commercial drone operations (PfCO) and I am currently working on a selection of my drone and timelapse footage for broadcast by the BBC.
My enjoyment of the landscape comes not just from my time spent in the outdoors, a cure-all for the modern ills of too much time spent indoors and with technology, but from sharing with others the natural beauty of our environment and the natural events through the changing seasons that they may not have experienced or are unable to see for themselves.
"dark and true and tender is the North" Tennyson
The North of England may be known for its industrial heritage; however, those who know it best will know of the majesty of the Lake District, the stunning coastline of Northumberland with its golden sands and ancient castles, the rolling dales and pastures of the North York Moors and the Yorkshire Dales. Whichever direction I head there is some of the best scenery the UK has to offer.
Part of landscape photography is evaluating and selecting the best kit available, I use the following suppliers in my production process.
My work on the web/published:-
Two year's worth of footage covering timelapse and drone work across the seasons contributed towards a BBC series 'A Wild Year' with an episode based on the North York Moors. It's available on BBC iPlayer for a year here.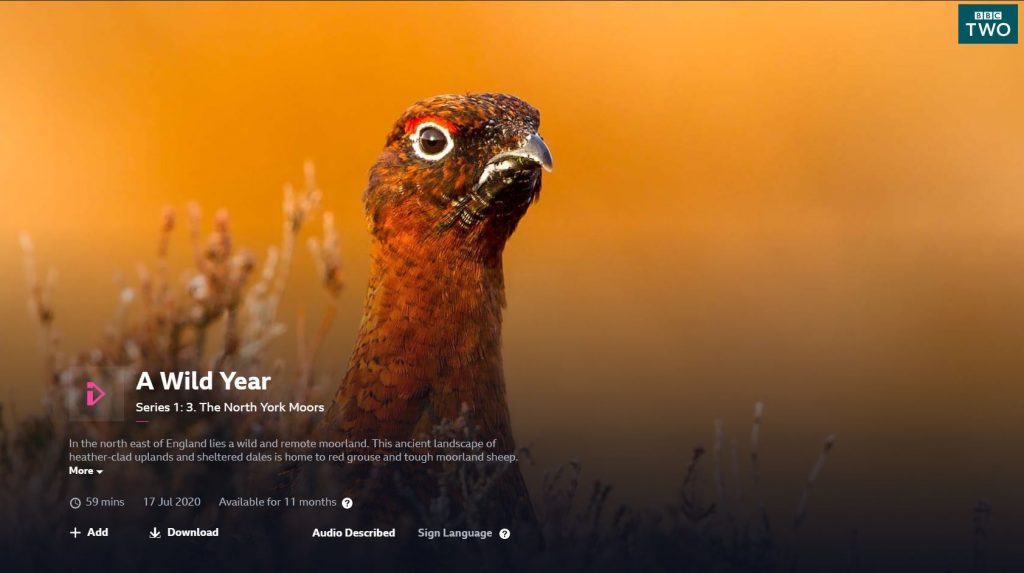 My profile featured in the Evening Gazette website.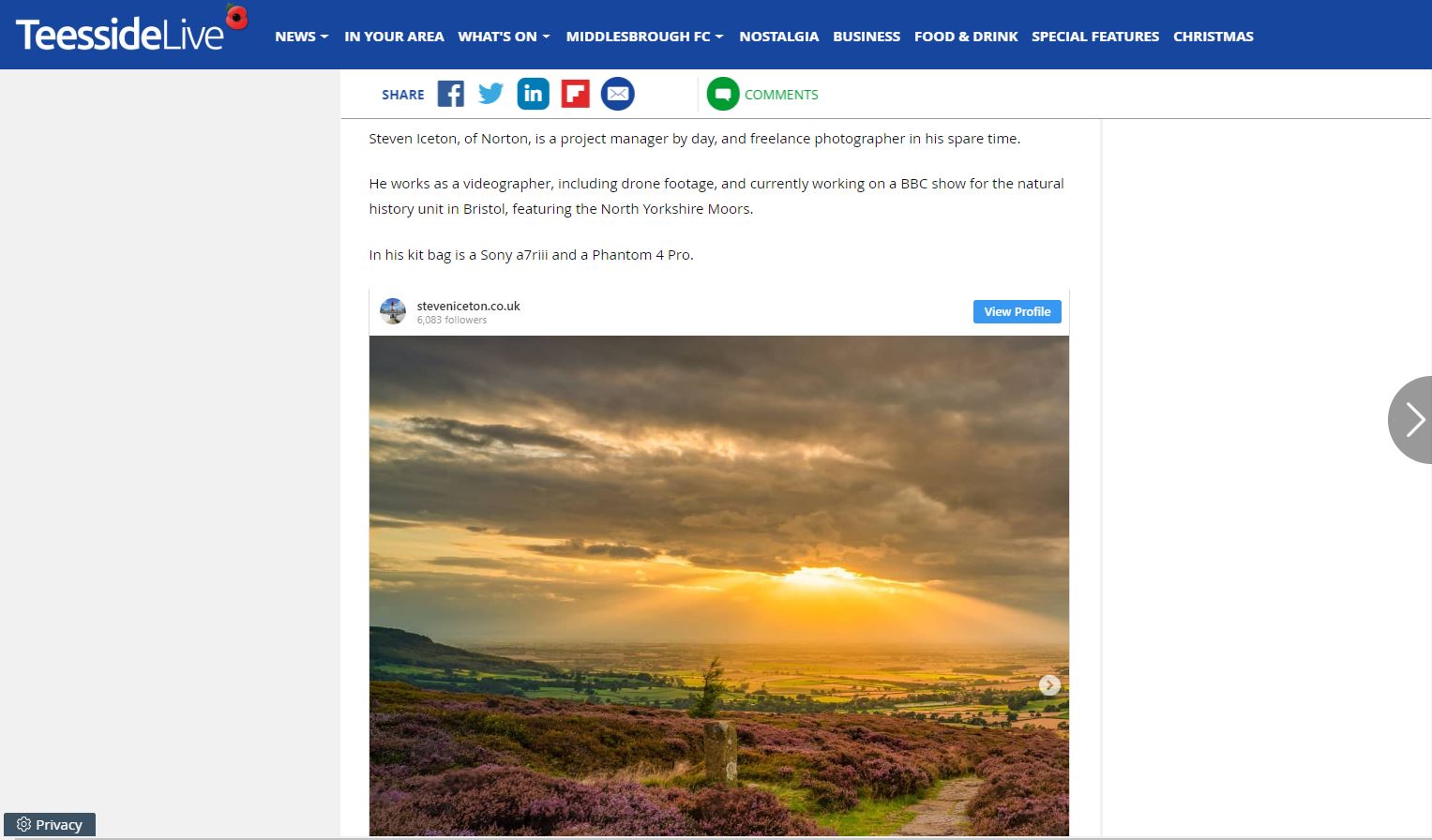 Newcastle Quayside timelapse featured on GreenTreePhoto.com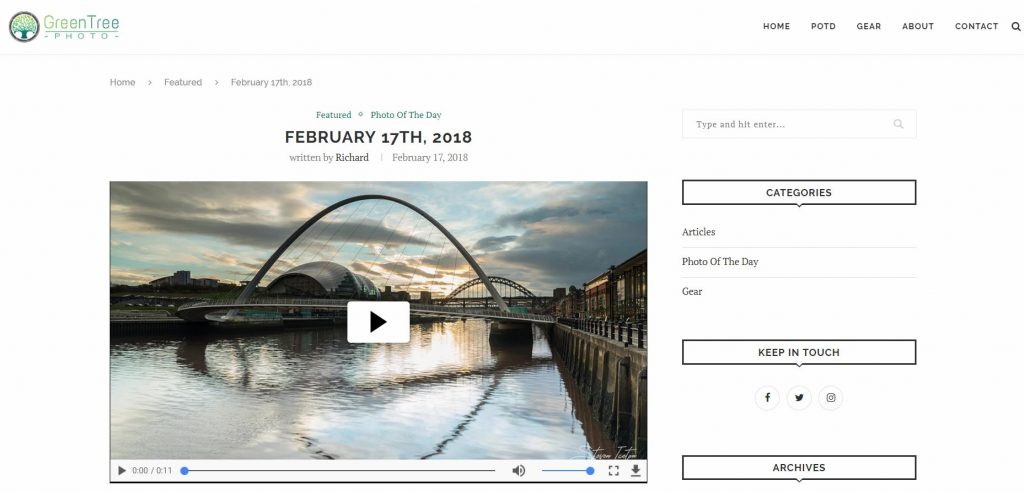 Runner up in the Campaign for National Parks 2018 photography competition
https://www.cnp.org.uk/news/family-moment-pembrokeshire-wins-photography-competition
Digital SLR Photography Magazine
Explore Teesdale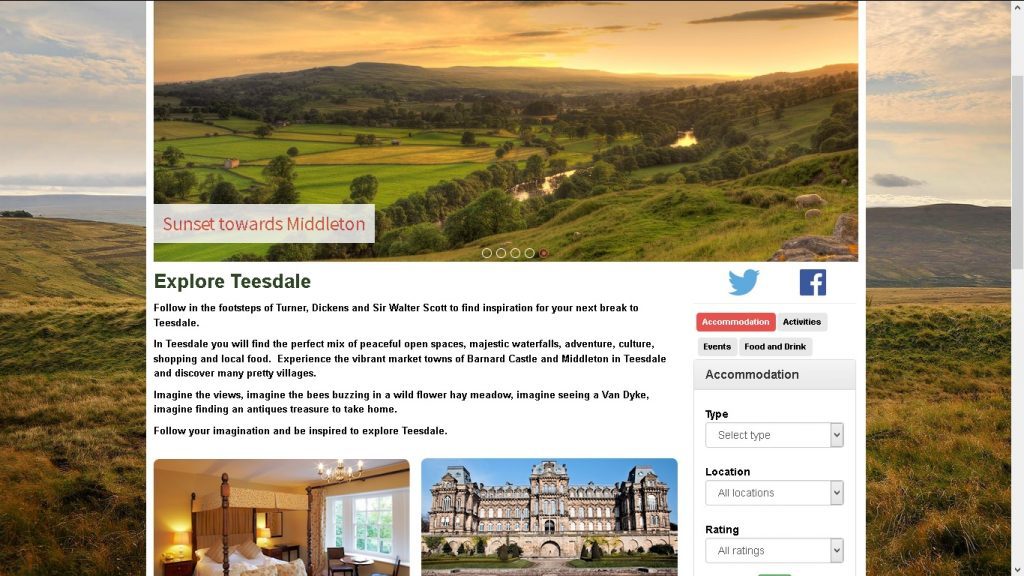 Flickr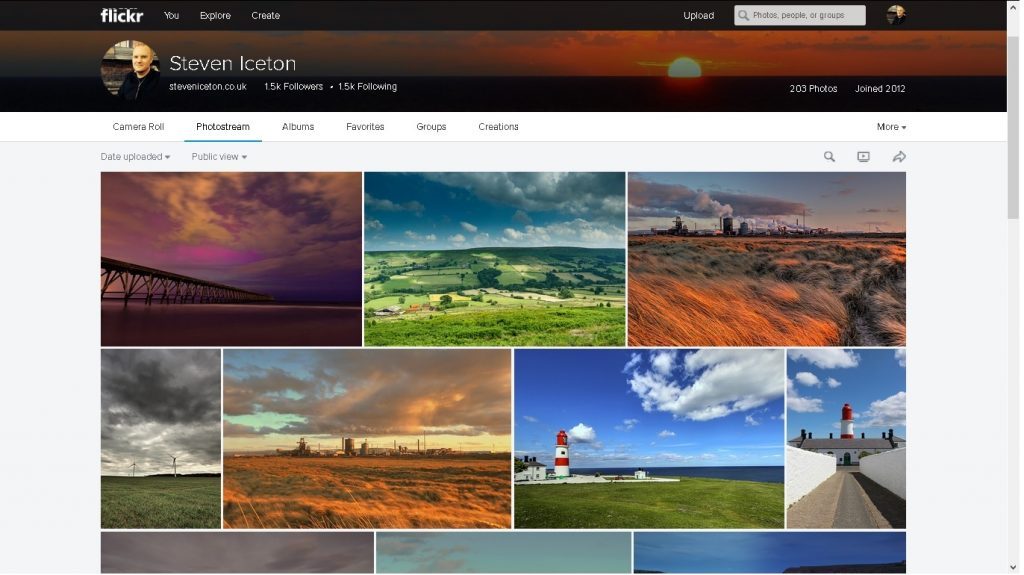 500px
Instagram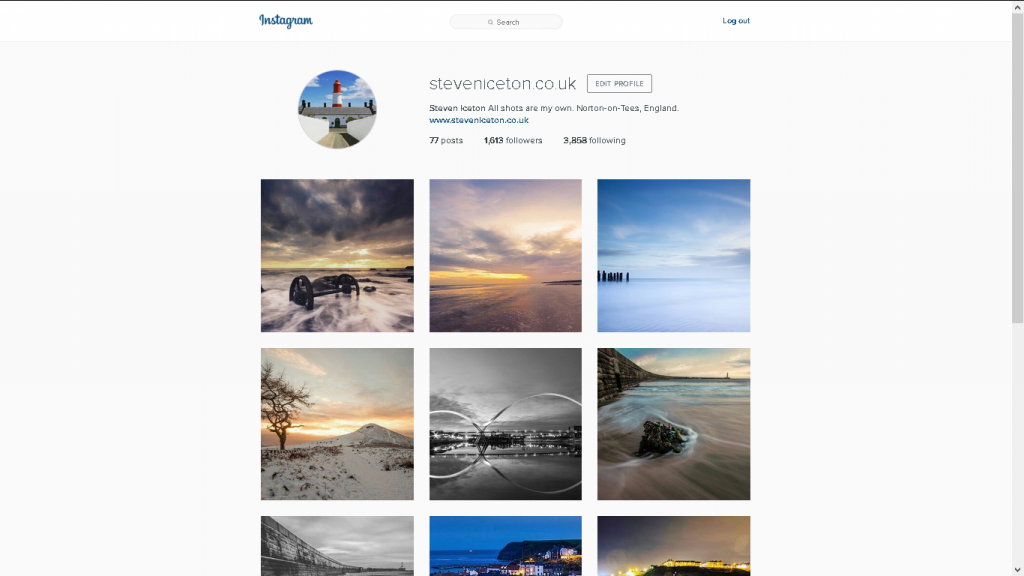 Flickr Top Photos 2015