Description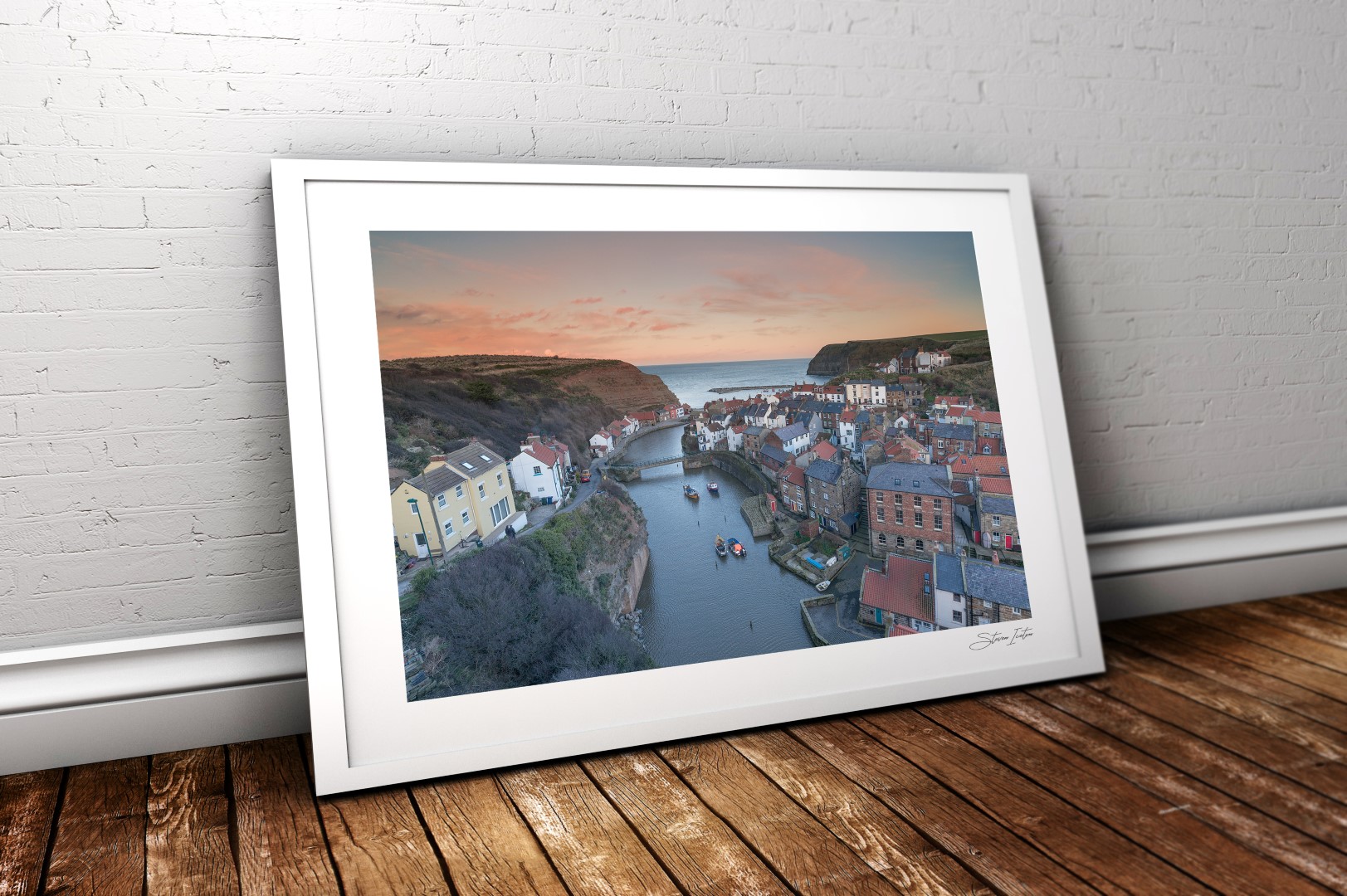 Title: Staithes Sunset
The fishing village of Staithes nestled among the North Yorkshire sea cliffs is a place close to many people's hearts, as well as my own.
It is many things to many people; however, personally, it reminds me of my childhood days running through the winding cobbled streets, hunting for fossils under the cliffs and fishing for crabs in the rock pools with the smell of coal smoke hanging in the air and the sound of sea gulls wheeling overhead. Even before the modern era of mobile phones and always-on internet it was a place to escape day to day life.
Captured: 31st January 2018.
➤ Paper & Ink:
All prints are printed on professional 315 gm2 Permajet Fine Art Paper using archival/ Museum quality inks for long life quality.
➤ Mount:
All mounts are professionally cut from conservation grade 100% Acid free white core mount board.
➤ Frames:
· The black and white frames are professionally made to order in the UK.
· The picture frame dimensions refer to the glass size.
· The moulding measures 20mm wide and 15mm deep.
· Each frame comes with an MDF backing board and is fitted with glass.
· Frames are sealed with picture frame sealing tape on the rear to prevent dust ingress over time.
➤ Postage:
All prints are sent in protective packaging. Shipping time 5-7 days.
**Shipping abroad on request, message with details for price.
➤ Custom Sizes:
Available on request via the Contact form.