Description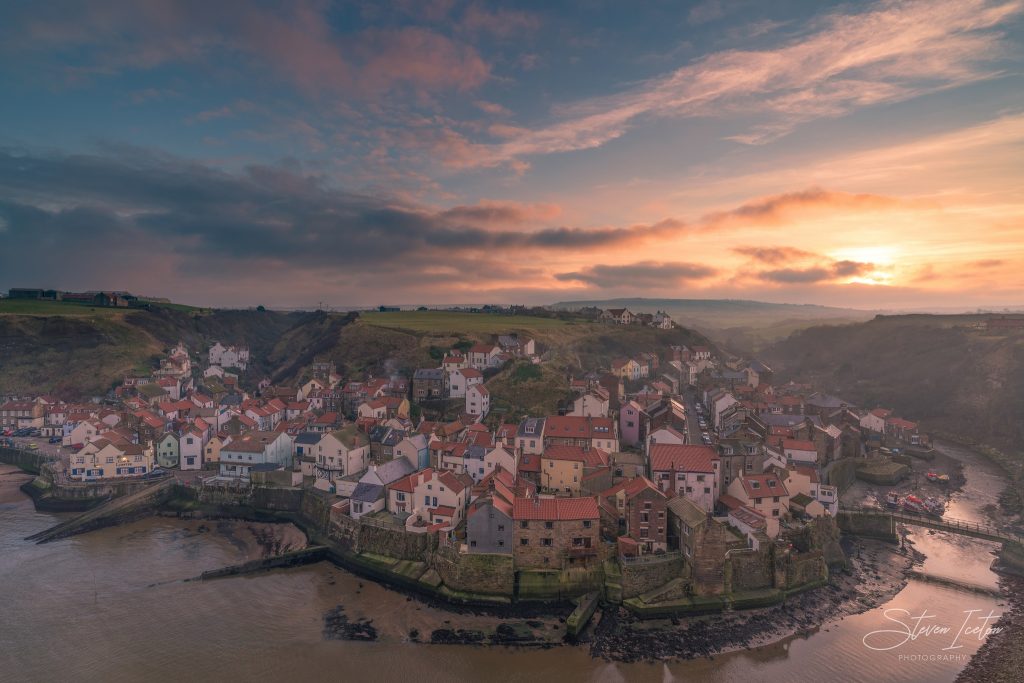 Title: Misty Sunset, Staithes
A winter sunset at the charismatic fishing village of Staithes on the North Yorkshire coast. I spent many days of my childhood playing among the cobbled streets and in the rock pools under the cliffs.
Captured: 12th January 2018.
➤ Paper & Ink:
All prints are printed on professional 315 gm2 Permajet Fine Art Paper using archival/ Museum quality inks for long life quality.
➤ Mount:
All mounts are professionally cut from conservation grade 100% Acid free white core mount board.
➤ Frames:
· The black and white frames are professionally made to order in the UK.
· The picture frame dimensions refer to the glass size.
· The moulding measures 20mm wide and 15mm deep.
· Each frame comes with an MDF backing board and is fitted with glass.
· Frames are sealed with picture frame sealing tape on the rear to prevent dust ingress over time.
➤ Postage:
All prints are sent in protective packaging. Shipping time 5-7 days.
**Shipping abroad on request, message with details for price.
➤ Custom Sizes:
Available on request via the Contact form.