Little Roseberry, Sunset, 31st August 2017
With the prospect of the last sunset in August looking good I finished my dinner and headed out to a familiar sight. This time however from a new angle, Roseberry Topping from the nearby hill, Little Roseberry.
I parked up at Aireyholme Farm and set off up the track. Sunset is starting to draw in at this time of year and I knew I was pushing it close for time. The last occasion I headed up this track was under heavy snow last winter, it was certainly a different prospect now, lots of wet mud! It wasn't long before I realised even with thirty minutes to sunset it might be a stretch too far. If you have never tried running uphill in heavy mud, wearing wellies and carrying a load of camera gear let me assure you, it is not recommended!
The Location
I parked at Aireyholme Farm but free parking is available along Aireyholme Lane, postcode TS9 6HP.
The Shots
As I climbed Little Roseberry and its winding path I could feel the sun on my back but could also see it quickly heading up the hill. I knew I would miss the actual sun before it headed beneath earlier than planned behind a bank of sun on the distant horizon. The light however was still very beautiful and if nothing else, missing the sun would give me an excuse to return. I noted several different compositions even while rushing my way up, so there is plenty to return to!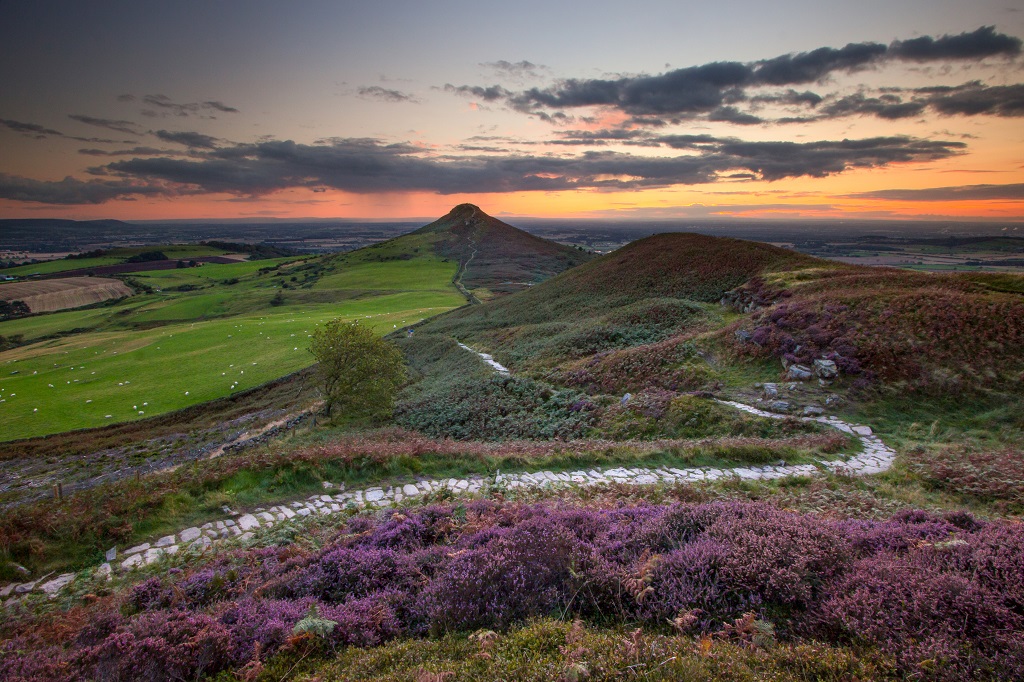 Little Roseberry Sunset – the afterglow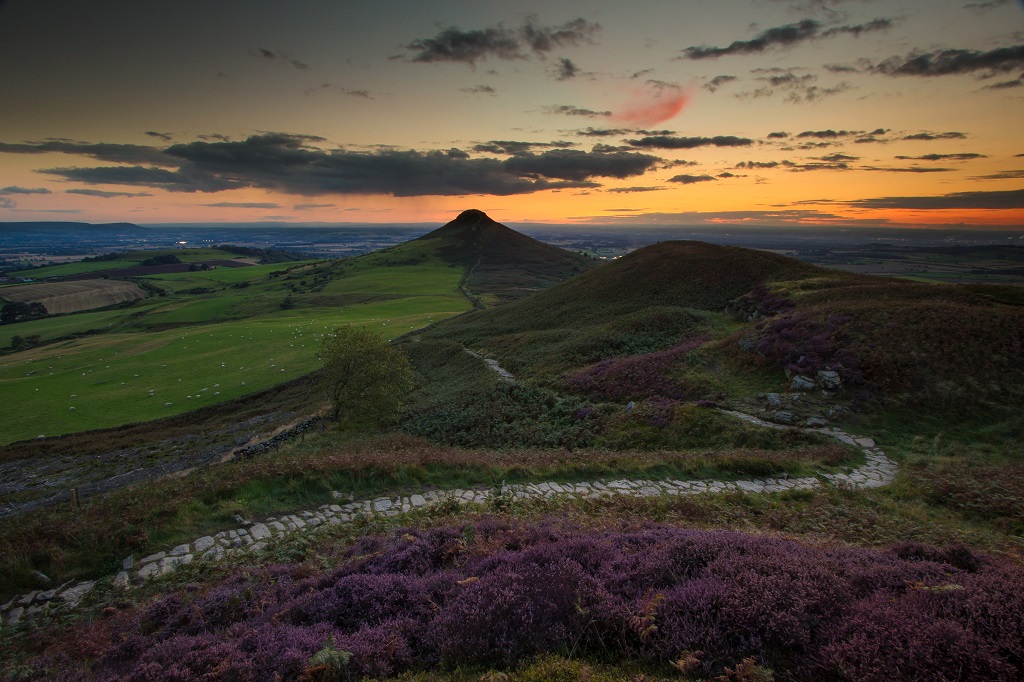 Heading home
With the light fading rapidly I packed up and set off back down the hill, it's certainly a lot easier to walk down at leisure than run up in a hurry!
This is a stunning location and one I will definitely be returning to soon! I only wish the heather flowered for longer.
Follow my work on Instagram