CURRENT STATUS:
8th August – Bell heather blooming, Ling heather starting to bloom in locations most exposed to the sun but still mostly delayed. Estimated 7-10 days for best colour.
Summer 2020 is here, as with previous year's heather bloom posts, this will be a living page that i'll update through the season. The events of this year have been heavily dominated by Covid-19 with many of the events I like to shoot abandoned entirely but things are finally starting to settle down.
A quick recap on heather types and timings…
Bell heather, the earliest and less common variety blooms in early July.
Ling heather, the later and most proliferate type, blooms from early August.
6th July Cockshaw Hill
Summer wouldn't be summer without a visit to Cockshaw Hill!
Monday evening, typically not the most energetic of evenings after returning to work; however, the forecast weather conditions looked just too good… high cloud and 40-60% coverage. I headed out to try my luck.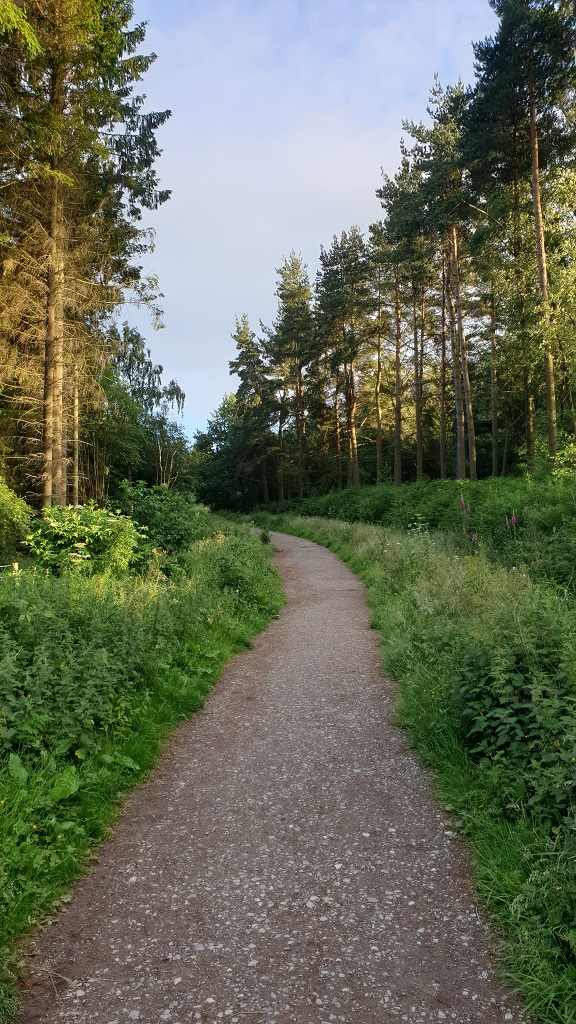 You win some, you lose some
I was rewarded with this stunning sunset..
I sat there and took in the view, contemplating that with everything going on, I was lucky enough to be the only person in the world who had this moment.
I have never been one-hundred percent satisfied with my previous timelapse efforts of this scene. With stills, one can easily overcome issues such as flare and challenging light conditions from direct head on sun and the transition between light levels of direct sun and shade from the clouds. But, when it comes to timelapse these small challenges can become much more troublesome.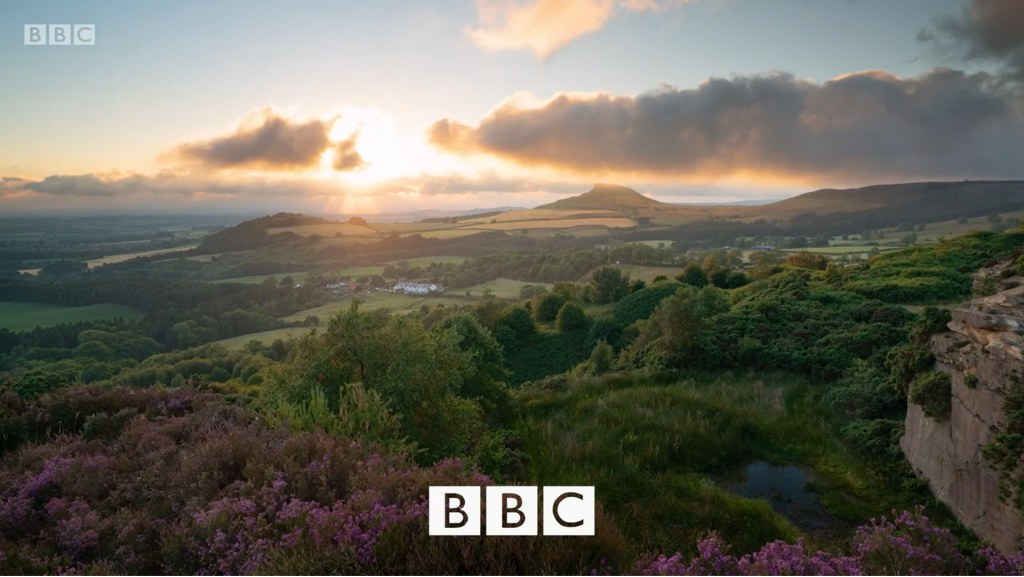 Watch: A Wild Year: North York Moors on BBC iPlayer
Who cares where we go, we're ready for the afterglow
It was one of those nights where the sunset colours just intensified and continued to burn…
Sunset around the solstice is very late in the UK and it was unseasonably cold! It was time to pack up. Who'd have thought to bring gloves in July…
I walked back down the hill to Gribdale gate, it was eerily quiet alone in the woods which were now getting very dark.
As I walked, I heard a sharp crackling noise right behind me and spun round, but nothing was there. I don't usually get spooked, especially in places I am very familiar with and used to walking alone after dark through, but I was starting to feel a little uneasy. I continued walking, laughing at myself, but moments down the track there it was again… right behind me, loud and clear, but nothing was there.
It's easy to let your mind play tricks on you.
I dropped my coat hood down so I could hear behind me better and it wasn't long before I saw the familiar sight of the gate and my solitary car in the car park. I was glad to climb in to the car and close the door behind me…
It wasn't until a few days later that I was to discover what the noise was…
The velcro fastener on the back of my hat had been grabbing on to the inside of my hood! No wonder it felt like the sound was coming from alarmingly close behind me!
Driving down the lane, the afterglow was still burning strongly and I couldn't help but pull the car up at a scene that had caught my eye in previous years. Under the glow of the sky, it was perfect. I often have these mental tussles where I have committed to go home but something drags me back into it again…
I left the car where it was, in the middle of the road but there was nobody moving for miles around to care.
The wind rustled in the trees and I could hear a pair of owls calling to each other.
19th July Egton Moor
26th July Hawnby
A breezy afternoon at Hawnby Hill, the bell heather in bloom but still very early for the ling heather.
2nd August Harvest Week and Kildale Moor
I set out to check out the heather up on Kildale moor, which I have shot on the same day in a previous year. But first, I wanted to have a look at how the fields were doing around Roseberry Topping which was en-route.
Aireyholme Farm is beautiful year-round but it always continues to surprise me how much inspiration that can be drawn from the location.
I headed off, but again couldn't resist stopping at another location especially as I could see from the road that its crop was still standing the harvester's advances which could be seen in fields all around.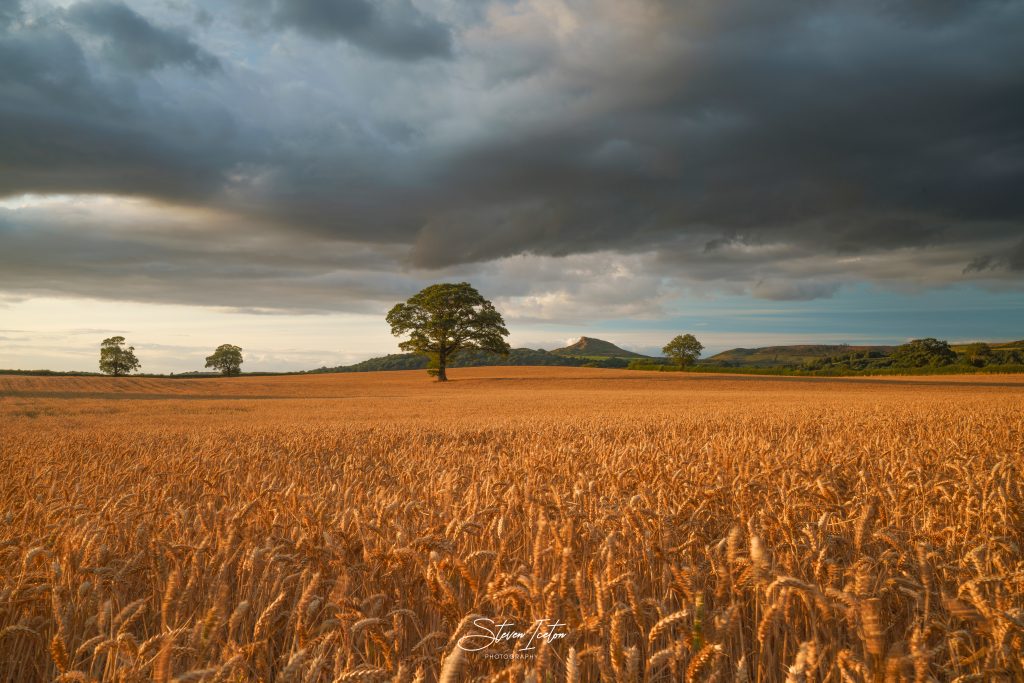 I eventually tore myself away from the harvest scenes and beautiful clouds and headed up into the moors above Kildale, this is one of my favourite sections of road in the moors as it is so steep against the scenery but it's one which barely gets any traffic as it is a dead-end route.
Parking up off the side of the road, I again reminded myself about how I need a car with better clearance, narrowly avoiding grounding myself and various parts of the car! I picked up the track, the heather and grass has grown much longer than previous years where it was an easy walk along the wall line. It was easier going across the scorched and new growth of the swithens.
Swithen, derived from the old Norse word, sviðinn, 'land cleared by burning', which is echoed in the old local dialect word swithen
I was more interested in this stage to scout out the heather, it was definitely showing signs of colouration even in the post-sunset flat light. I'll be back here soon to capture this scene again, it's not especially a sunset scene as the sun sets far off to the right out of any possible composition; however it does benefit from lashings of golden side-light!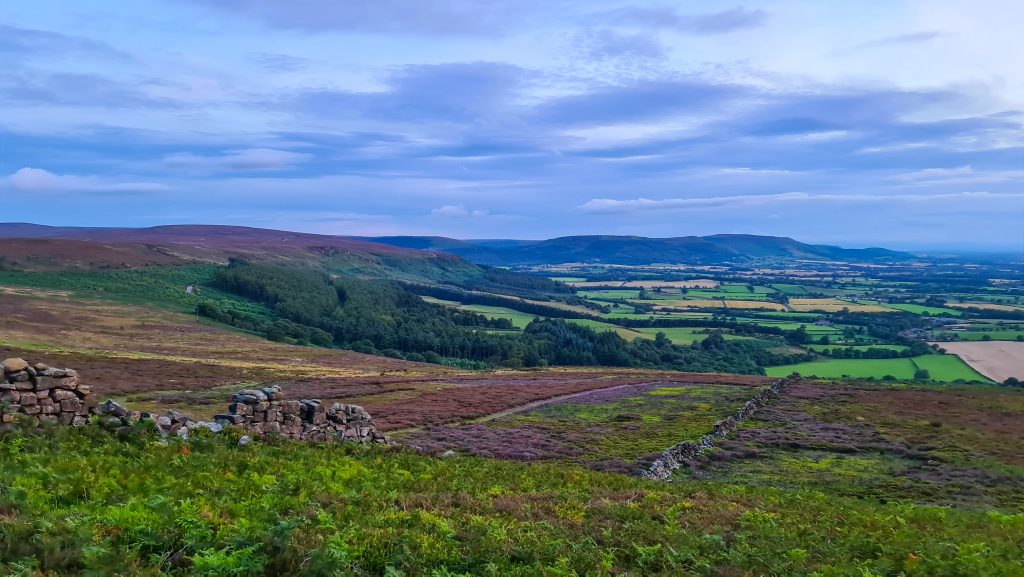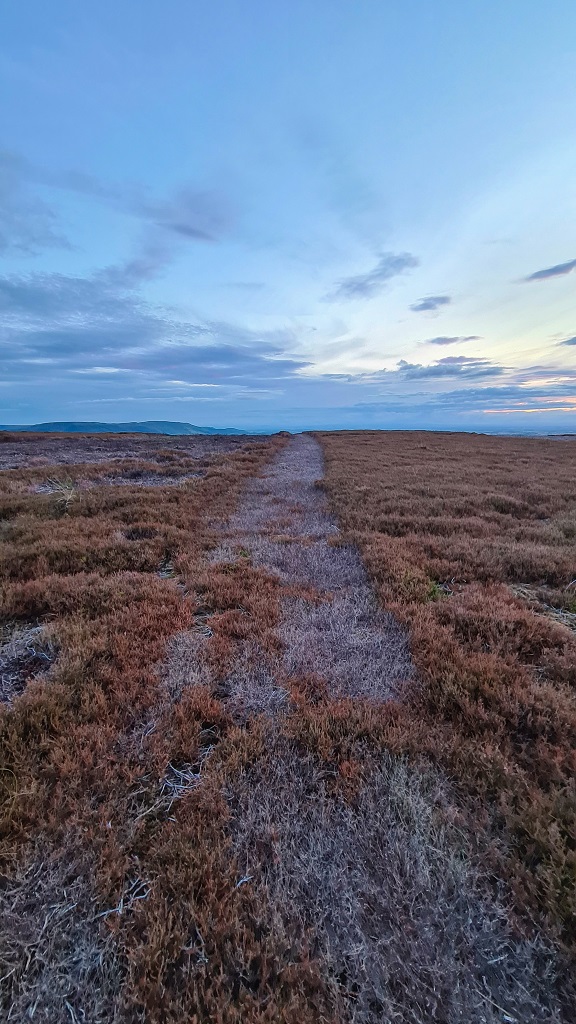 8th August Danby & Castleton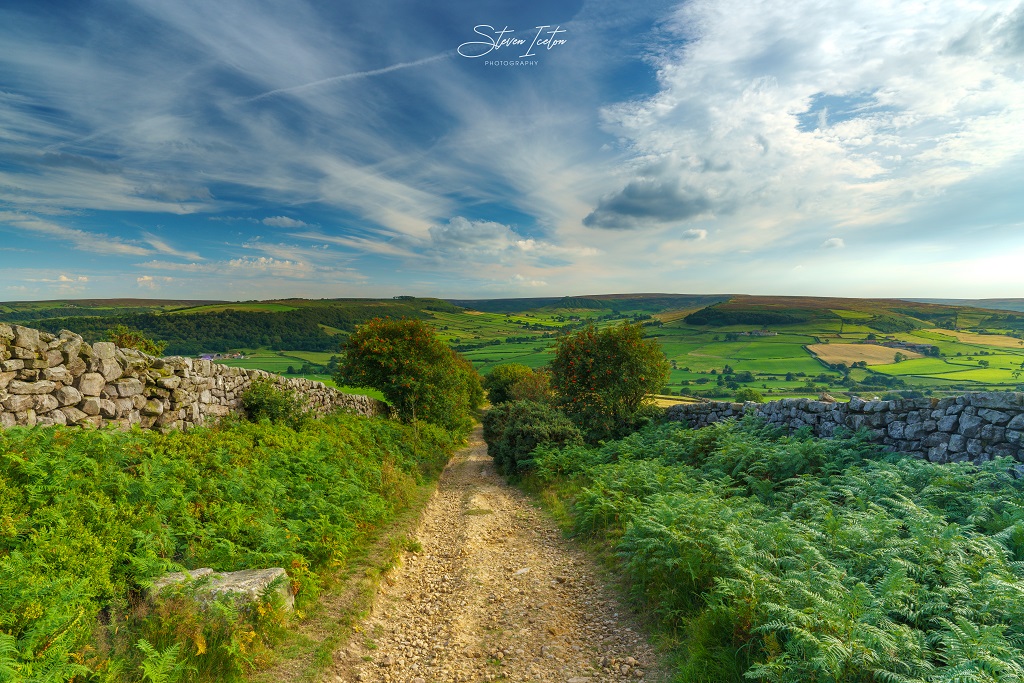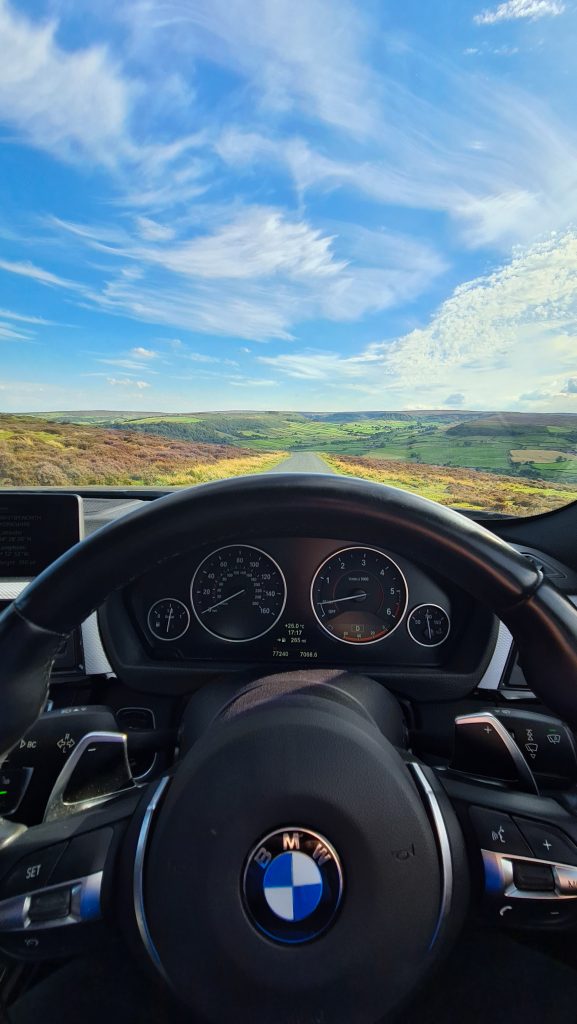 12th August Castleton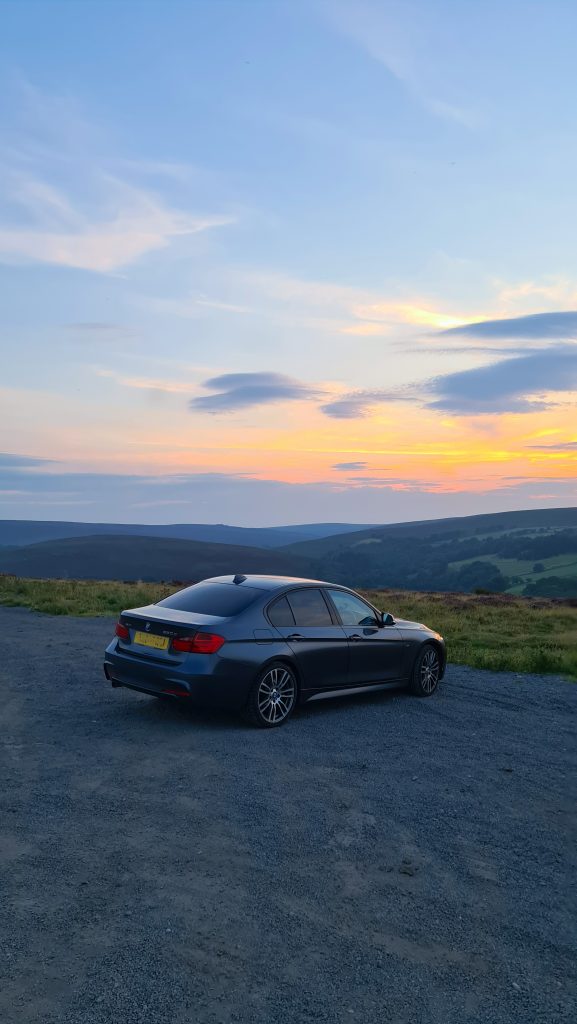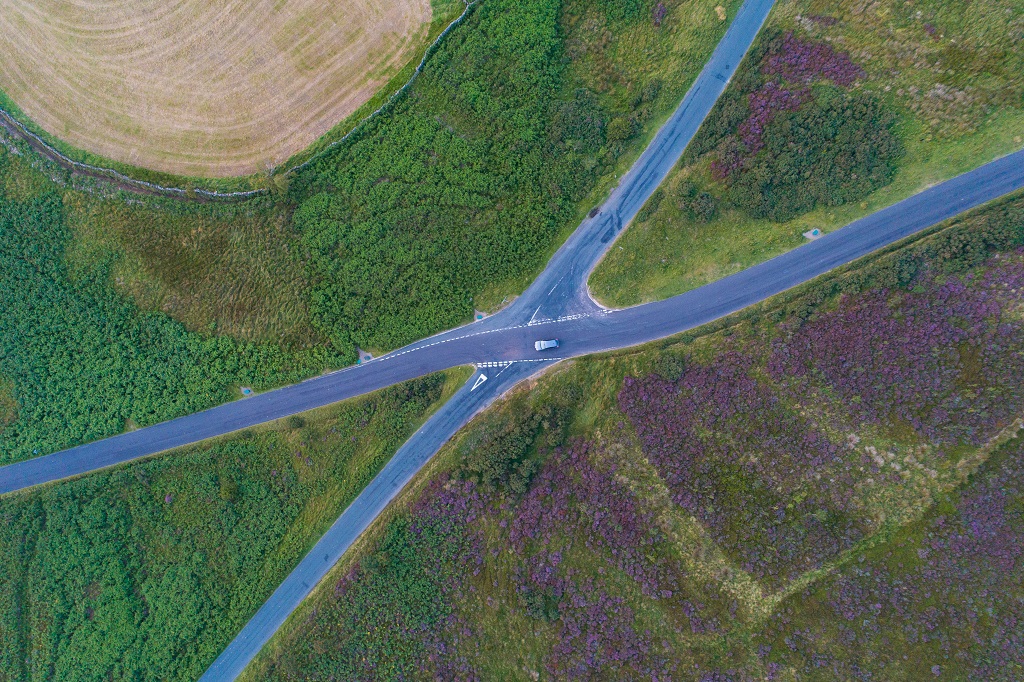 Related Posts